Well now a days everybody knows what digital marketing is . So we don't have to explain again and again about it. But  simply , the Promotion of your services or your business through online medium  or digital medium is known as digital marketing. And there are a lot of parts in digital marketing such as search engine optimization social media optimization etc.
Now the topic we are going to discuss is that How to do or choose digital marketing for your business.
There are many people confused about how to start digital marketing for their business or services. Everyone wants to do digital marketing for their business, but the don't have much idea about it. Because they  think this is very difficult task to do it on your own. Or need to learn so much things and only experts can do this. But truly speaking it is not that much difficult to do all these by yourself.
Google, Facebook or any other social media companies are providing instructions as well as information to do the promotions in their platform. As they are getting financial  benefits, they encourage everyone to do Digital marketing on your own. You can also find lot of videos or online classes, blogs describing how to do digital marketing for your company or your business.
All the helps are available online. If you are trying to establish your business in Facebook, there are a lot of tutorials or videos available in Facebook itself. It will help you in how to create your Facebook page, how to start your first advertisement, to do promotions, lead Generations, page or post boost etc etc. In Google ads also same kind tutorials available.
Once you get the basics of digital marketing by these ways, you can start practising on your own. But the important things required are time and ideas. If you have much time to take care of your business and the digital marketing, then it is okay to try on your own. It's always good to experiment, right?
But you have to understand that In one day you cannot establish big or make wonders or become a big Tycoon like others. You have to be very patient. And to implement, you need time as well as investment for your marketing.
So if you have time to invest in digital marketing for your own company, it's okay. You can start easily. But main problem is that you may require some help from others like in graphic designing, poster designing or maybe making videos something like that. If you have knowledge in that you can do that too easily. Otherwise, there are a lot of free websites with free templates to help you out and you can do it by yourself. Or we have to ask help from someone else.
The main benefit of doing digital marketing on your own is, saving money! Yes what else? You will understand where to spent and how much to spent when you personally manage your campaigns. You don't have to spent anything other than your advertising budget. But instead of money what you will be investing is your TIME. So you have to choose wisely. You may need lot of time to plan and manage your online marketing strategies. Second thing is that If you are going somewhere for a meeting or a family holiday, and you need to manage your Facebook page or Google Ads, not going to be easy.
Now a days we can manage everything by our mobile. If you have a smartphone you can do it by your smartphone. You can download apps to check Google analytics or you can check your Google ad account. You can also manage your Facebook page, Facebook ads and almost everything in your smart mobile, but you have to know how to use it and you must have the time to use it. Otherwise, there is no use in having these.
Should I Hire Some One?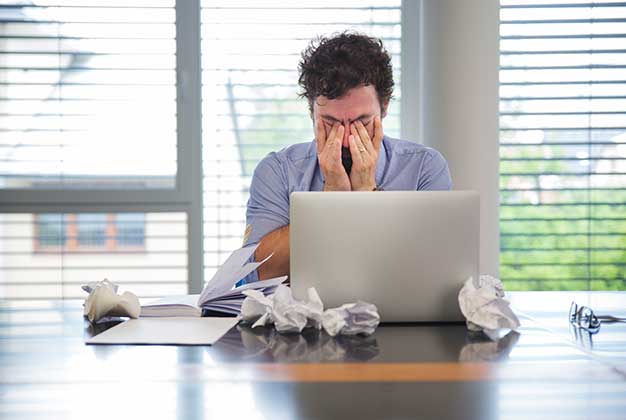 Apart from the above scenario, when you are very busy with your business and you are the one taking care of your business seriously, then it is not possible to spend much time in Facebook or other social medias like that. Because your primary goal is to take care of your business. But you have to take care of your online presence also. Yea, it's tough situation.
So in that case usually people may hire someone for the position to manage their digital marketing requirements. And they will be handling your online activities such as social media activities ,online promotions and branding, Google ads and even SEO. If they are good in Facebook ads, Google PPC, SEO and graphic designing, content writing etc. But to hire someone with all these skills requires a great amount of salary because if that person knows this much skills, then definitely he will ask for good amount of salary.
So obviously if you are a small or medium level business, it's not easy for you to manage and accommodate him as it will cost you much more. You have to pay the salary and you have to give the advertising budget also. When and you are hiring someone for salary of 10,000 rupees in your office, you can't just give 1,000 or 2,000 Rupees as advertising budget. That's not practical. So if you are hiring someone with an experience for a good overall management you have to give good salary and also you have to give a good advertising budget for your business every month.
So you ask your self, do i really need this? Or is it worth to have a digital marketing expert IN my company? And if you really do the maths right, you will get the answer.
What Should i do then?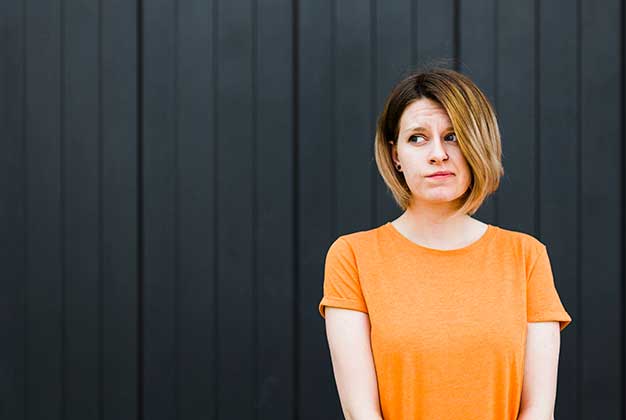 So other than all these what can you do is, you can give your project to someone may be a freelancer or professional company. In the case of freelancer, he or she may be an expert in the field of digital marketing, SEO, PPC, whatever it may be. He will fulfill your requirements according to your needs at a lower price tag! Wow right?
How does he do that? The main part is that the freelancer may not have much expenses compared to other professional companies. Like he may not have to run an office with monthly rent and electricity. Because he may be working from his own house. And as he is the expert in his field he doesn't require other staffs for the works. So the cost is less for the freelancer. And naturally the profit margin required for him will be less too. So he can give you the services for a less price.
Now you will be thinking, Ok so shall i hire a freelancer for my digital marketing requirements? For a start its ok to hire a freelancer, as its cost effective and easy. But main problem in depending freelancers is that, there is no stability. If he gets a better job opportunity he may quit freelancing. Or if he cant much clients of his own, naturally he will stop. And then we have to find some one else.
Hmm… so what about professional digital marketing agencies? In the case of professional companies, they will be handling many clients like you. And they may have a lot of staffs or experts for each and every field In digital marketing. So if you give your project to them, they will know how to do and what to do with it. After studying your project they will give you a package.  In that amount  the marketing budget, their service charge or any other charges will be covered. So what you have to do is, give that amount  monthly to them and they will handle your digital marketing, online social media marketing or your promotions, SEO and everything in a good manner.
When financially compared to professional companies, freelancing may seem as a good option because the costs or expenses are less than the professional companies. But the service quality may not be up to the professional company.
Now you may be thinking how to get the best and affordable digital marketing solutions for your business? How about a professional digital marketing company with freelancer price range to help you!
Yes, AdBerry is an affordable Digital Marketing Company. We give you the best digital marketing solutions for your business. At AdBerry, We have our own ways to cut down our costs and other ways to maintain our expenses. So we can give best digital marketing services like any other professional company gives, at the rate in any freelancer gives. So that is the advantage of choosing AdBerry.
Written By Blogger Prasanth